ALH's Humble Beginnings in NZ Recruitment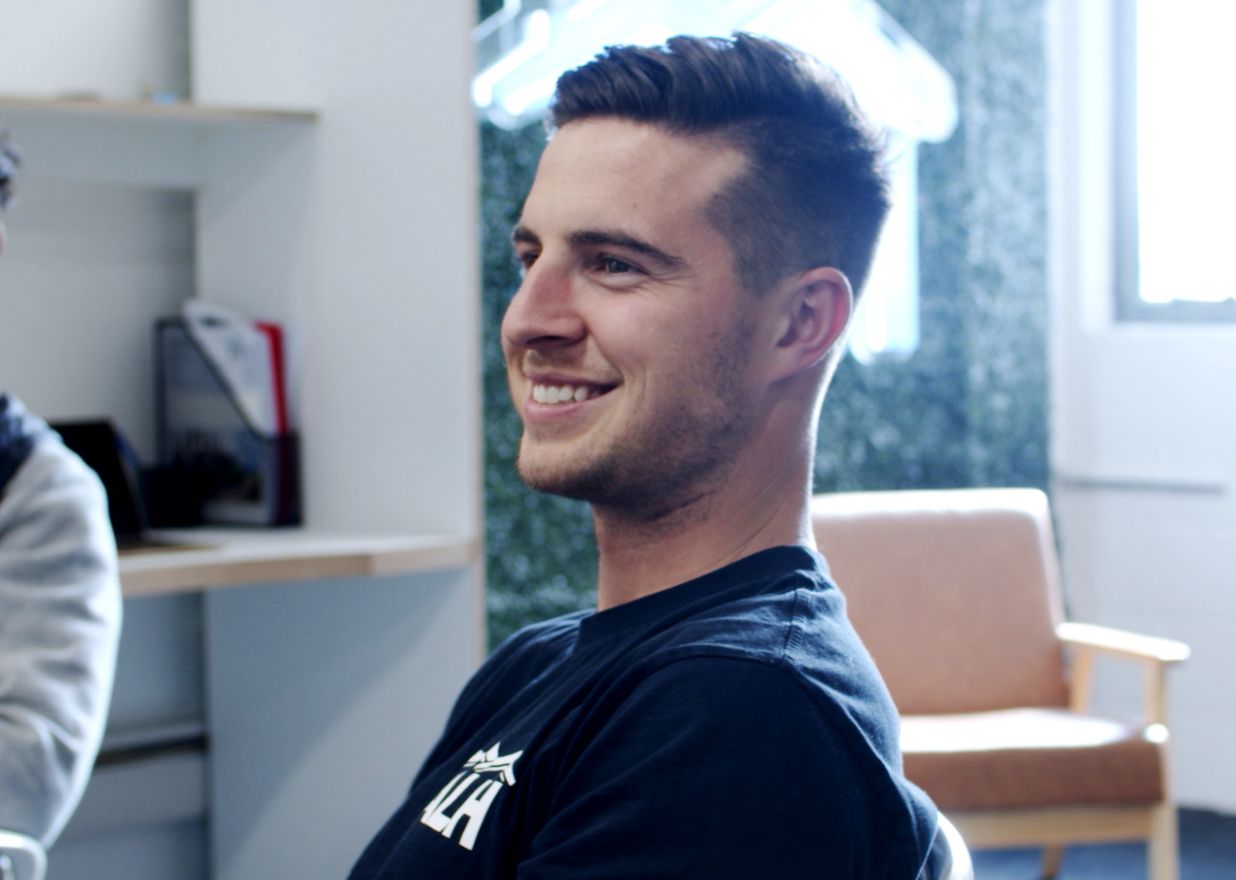 University Dropout Builds a Recruitment Company with 11 Branches Nationwide
Imagine a young man living in a sleep-out behind a friend's house, living on chicken noodles and Coke Zero, as he dreams of a future where he can make a real difference for hard-working Kiwis. This is how Aotearoa Labour Hire (ALH), a beacon in the NZ recruitment landscape, began. Today the homegrown New Zealand company has over 800 people on-site daily and operates out of 11 branches nationwide, extending to Brisbane, Australia. Behind this success story is Izzy Whitley, whose journey embodies resilience, vision, and a whole lot of grit.
A Gisborne Boy with Big Dreams
Born and raised in a humble home in Gisborne, New Zealand, Izzy had a passion for football and a competitive streak from a young age. At the age of 16, he moved to Auckland after earning a scholarship to Westlake Boys High School, where he continued to play football for years 12 & 13. Izzy's initial plan was to become a builder, but life had other plans when unexpected health concerns arose.
The Birth of ALH: Helping Job Seekers in NZ
With no income, but a desire to learn and make a difference, Izzy started his own business, initially called Auckland Labour Hire. Working with just two on-site employees in the beginning, he poured his resilience and grit into the company's growth. His mission was simple but powerful: to help job seekers in NZ find meaningful work, regardless of their level of experience.
While juggling the demands of building a business, Izzy was also enrolled in a business degree at Auckland University. One day, right before a critical final exam at university, Izzy's phone wouldn't stop ringing. A new contract had run into an issue that required immediate attention. Facing a moment of truth, he turned to his university lecturer and said, "I have a better chance of resolving this on-site issue than passing this exam". With that, he walked out of the exam room fully embracing his role at ALH. This pivotal decision led ALH down the path to becoming a key player in the NZ recruitment industry.
The hard work and long nights finally paid off when Izzy met Rob Fyfe, the former CEO of Air New Zealand, at a function in 2017. Impressed by Izzy's enthusiasm and willingness to learn, Rob, along with other investors, decided to invest in ALH. This investment was the catalyst that enabled the business to significantly expand its operations.
From Auckland to Aotearoa and Beyond
Today, the business has transformed from Auckland Labour Hire to Aotearoa Labour Hire, reflecting its commitment not just to Auckland but to the entire country. With 11 branches in New Zealand and expansion into Brisbane, Australia, ALH's reach in the NZ recruitment sector has never been broader. More than 800 people report to ALH job sites every day, a testament to what one person's vision can achieve in the business landscape.
Empowering NZ Job Seekers
At ALH, our purpose goes beyond merely providing jobs. We're committed to supplying reliable labour across Aotearoa and connecting hard-working people with meaningful opportunities.
As we look back on our journey, we're filled with immense gratitude. To everyone who has been part of the ALH story—thank you. Your belief in our mission continues to fuel our drive. For all you job seekers in NZ, ALH is here, ready to help you into work, one opportunity at a time.
We'll be more than happy to have a chat over a coffee – our shout!