Welcome to ALH Palmerston North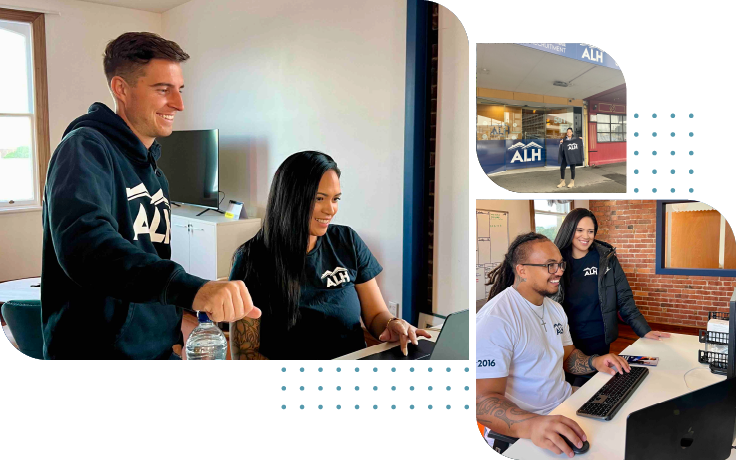 Recruitment Agency Palmerston North
Welcome to ALH Palmerston North, a reliable recruitment agency for all-inclusive staffing services. Our mission is to fuel the growth of individuals and businesses, offering leading solutions for job seekers and employers alike. Our dedicated team, backed by years of experience, is committed to connecting reliable candidates with thriving businesses, ensuring a successful recruitment partnership. Discover a new horizon of jobs in Palmerston North with us today. 
As a leading recruitment agency in Palmerston North, ALH knows the unique needs and challenges of the local job market. At the forefront of our operations is Branch Manager, Jordell Arai. Passionate, dedicated, and committed to excellence, Jordell is on a mission to redefine recruitment norms in the industry. Her deep understanding of the local market coupled with her extensive experience guarantees valuable insights and professional expertise.
"We are constantly pushing the boundaries of how we can better serve. It's about more than filling positions – it's about building a solid rapport with our clients and creating meaningful experiences for our employees on the ground. Each day presents an opportunity to elevate our performance, and we embrace this wholeheartedly. The drive to enhance our service quality is an integral part of our ethos at ALH, and we channel this energy into every assignment we undertake."
Jordell Arai
Palmerston North Branch
Manager, ALH
Jordell Arai
Palmerston North Branch Manager, ALH
Experience the Rewarding Lifestyle and Career Opportunities in Palmerston North
Located in the southern North Island, Palmerston North is not just a thriving centre for diverse job opportunities but also a city that promises a vibrant, rewarding lifestyle. Overlooking the Manawatu River, it is a fusion of scenic beauty and urban sophistication.
At the city's core, you'll find Palmerston North's central square, a bustling yet peaceful public place, brimming with unique sculptures, tranquil duck ponds, and inviting walkways. It's an ideal spot to relax and observe the lively city life. However, this is just one of the many facets that contribute to the high liveability of Palmerston North.
One of Palmerston North's standout characteristics is its education system, making it a perfect place for growing families. In addition, the city is home to a range of flourishing industries, offering a variety of jobs in Palmerston North that contribute to its robust economy. These elements come together to create a secure and nurturing environment that is equally appealing to families and career-focused individuals.
Immerse yourself in the experience that is Palmerston North – a city where you can advance in your career while enjoying a quality lifestyle. To begin your journey with ALH today, register online and let us guide you towards the perfect job opportunity in this gorgeous city.
We are committed to making your job search quick, stress-free, and effective. Registering with us is a straightforward process that can be completed online here in a quick 5-10 minutes. Alternatively, feel free to contact us directly, and our team will be more than happy to assist you in taking your career to the next level in Palmerston North.
Our registration process enables us to gather all the necessary details to find the perfect opportunity for you. Once you've registered, our team will promptly review your application and reach out to discuss suitable jobs in Palmerston North.
Our Palmerston North Branch Manager
Jordell Arai, a Palmerston North local with global recruitment experience, brings a unique and effective approach to job matching. Understanding the local job market intimately, she's positioned to support businesses and job seekers alike.
Jordell champions a personalised, results-oriented approach to recruitment. "As a local, I'm in tune with the city's needs and aspirations. In partnering with us at ALH Palmerston North, you're engaging a passionate agency dedicated to forging successful recruitment partnerships, tailored to our unique job market."
Jordell and her team, at the trusted recruitment agency in Palmerston North, are eager to support you. Whether you're seeking the perfect candidate for your organisation or pursuing your dream job in Palmerston North, they are poised to make your recruitment journey simpler and more rewarding. Reach out today and experience the difference of partnering with a committed local team.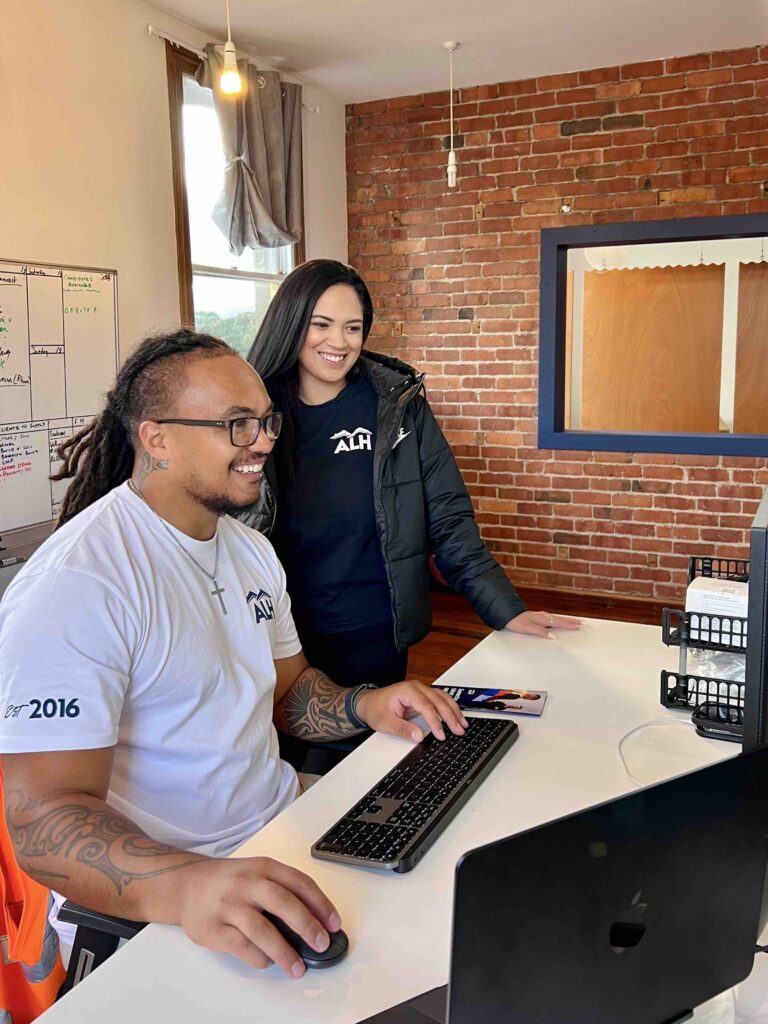 We'll be more than happy to have a chat over a coffee – our shout!