Welcome to ALH Hawkes Bay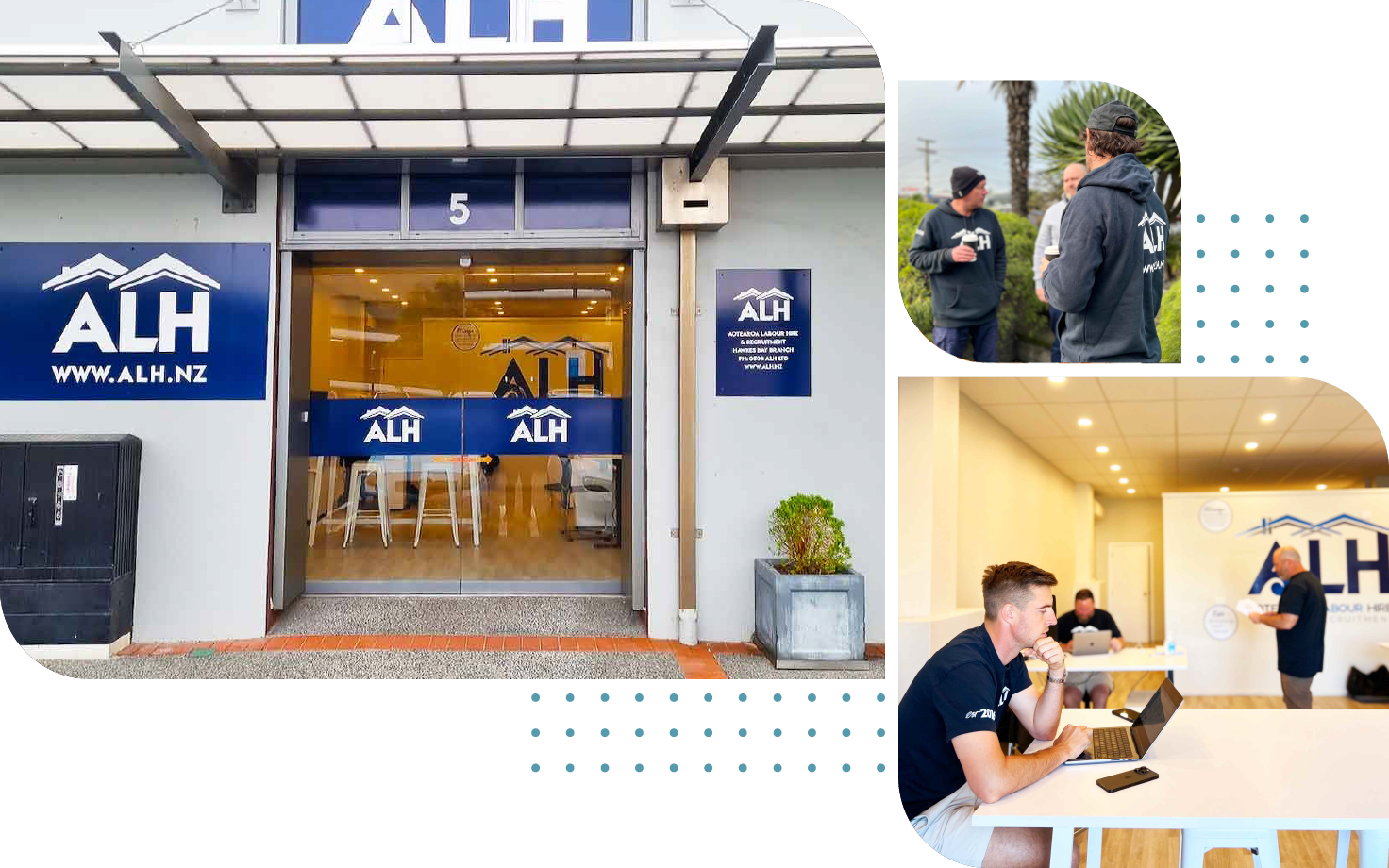 Recruitment & Labour Hire Hawkes Bay
Looking for new recruits or temporary staff in Hawkes Bay? Look no further! ALH is your trusted partner to find the right people with skills, drive and ambition. We are dedicated to providing reliable labour hire and recruitment solutions that empower individuals and businesses to succeed.
Unlock Your Business's Potential
With a competitive job market in Hawke's Bay, it can be challenging to navigate through various job portals and recruitment agencies. At ALH NZ, we streamline the process by connecting businesses like yours with hard-working people. Our extensive network and expertise will help you find the right fit.
Our team of experienced professionals, is led by Branch Manager, Dan Whyte, who has over 15 years of recruitment experience. Dan's passion for making a difference and his unwavering commitment to helping individuals find meaningful work has been the driving force behind our success in Hawke's Bay.
"Our team is dedicated to finding the best talent for businesses in the region and helping individuals discover fulfilling career opportunities. With our extensive network and personalised approach, we take the time to understand the unique needs of each client and candidate.
Together, we make a difference by connecting talented individuals with the right opportunities, driving growth and success in Hawkes Bay."
Don't miss out on top talent and streamlined recruitment solutions – Sign up today with ALH Hawkes Bay and take your business to new heights!
Dan Whyte 
Hawkes Bay Branch
Manager, ALH
Dan Whyte
Hawkes Bay Branch Manager, ALH
Discover Opportunities In Hawkes Bay
Nestled on the eastern coast of New Zealand's North Island, Hawkes Bay is known for its stunning natural landscapes, vibrant art scene and renowned vineyards, this region truly has it all. The locals are known for their warm hospitality and strong community spirit. You'll find a range of cultural events, festivals, and gatherings that celebrate the region's unique heritage. 
In Hawkes Bay, you'll discover the perfect balance between work and play. The region boasts a thriving economy with diverse industries, including agriculture, viticulture, building and professional services. Whether you're starting a family, seeking a change of pace, or simply looking for a place where you can truly enjoy the beauty of life, Hawke's Bay is a place you can proudly call home.
Immerse yourself in the beauty of Hawke's Bay, where stunning landscapes and diverse career opportunities await. Start your journey today by registering online, and experience the unmatched quality of life this region has to offer. The process takes just 5 – 10 minutes, alternatively, you can give us a call, and we'll be happy to assist you.
Note: The registration process is simple and efficient, ensuring we have all the necessary details to find the right opportunities for you. Our team will review your application promptly and contact you straight away to discuss potential job matches.
Our Hawkes Bay Branch Manager
Having spent years honing his skills in the recruitment industry, Dan understands the unique needs and challenges that businesses face when it comes to finding the right talent. Dan's approach is characterised by his genuine care for people and unwavering commitment to making a difference in their lives. Taking the time to listen to the needs of both employer and job seeker, ensuring he fully understands their requirements and aspirations. 
Beyond our recruitment services, Dan is deeply rooted in the Hawke's Bay community. Dan coaches and manages junior and senior cricket, basketball and football teams, instilling valuable life skills in the youth of the region. He also extends his support to local business in time of need, offering assistance with the clean-up efforts
Whether you're a job seeker or a business in need of reliable staffing solutions, ALH is here to support you. Contact Dan to discuss your recruitment needs or find the perfect job opportunity in Hawkes Bay.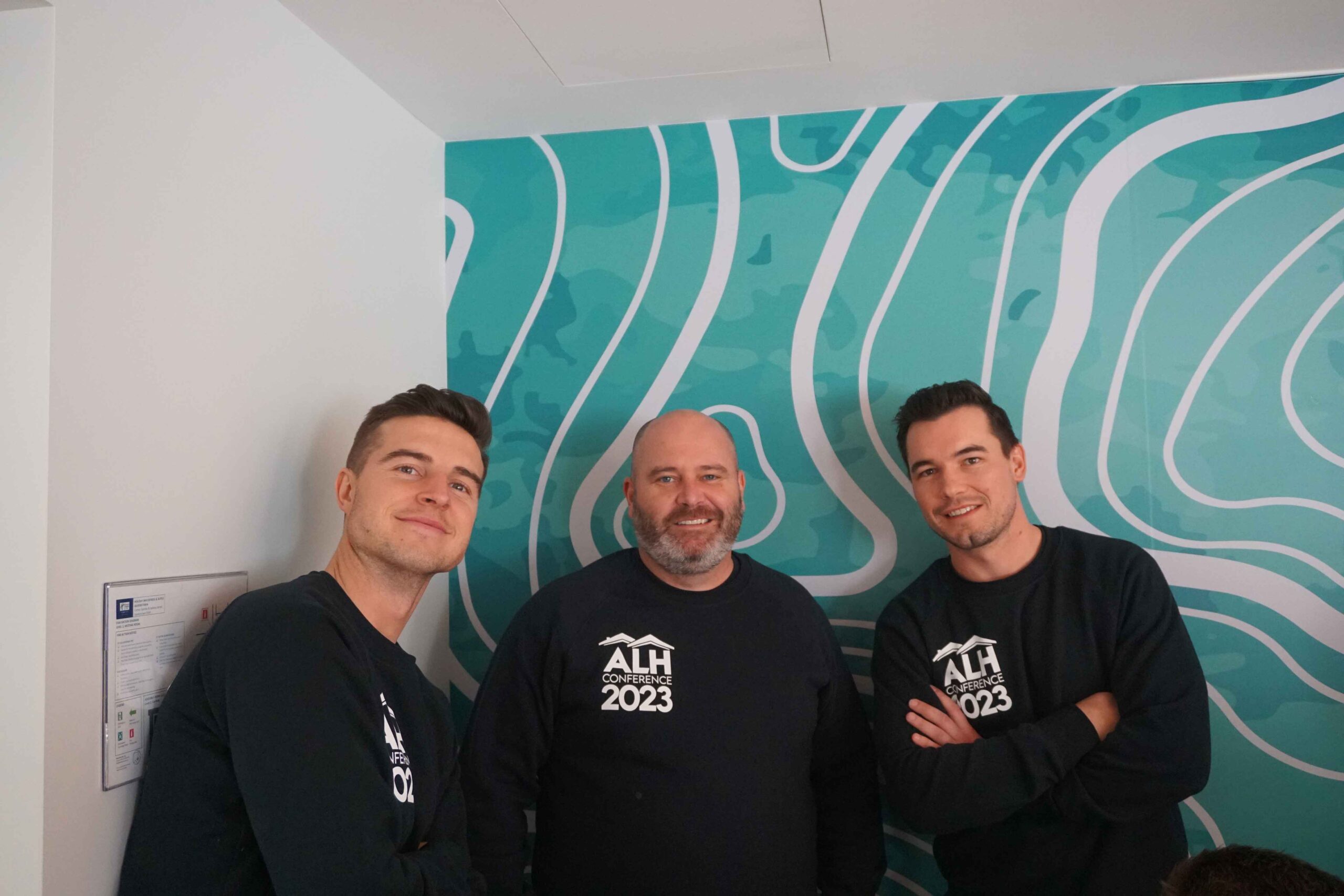 We'll be more than happy to have a chat over a coffee – our shout!